Who We Are
About Us
Progeny Academy is a tuition-free public charter school that opened in the fall of 2019.  We are located in Brooklyn Center, Minnesota, and currently enrolling children in grades K-8.  We are excited to provide high-quality learning to middle school learners in the Twin Cities.  Progeny Academy offers a rigorous academic program, with students receiving daily instruction in the core content areas, physical education and social emotional learning.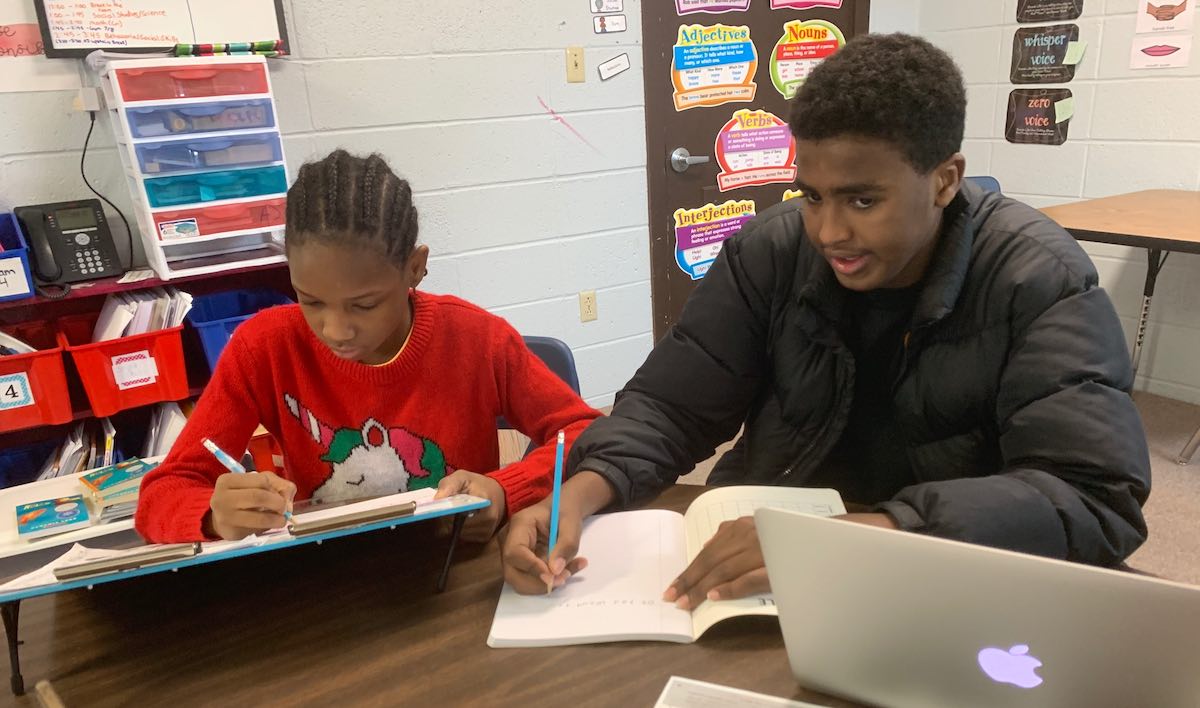 Our Mission
It is the mission of Progeny Academy to support learners in achieving excellence through leadership with next generation innovative educational strategies in science and technology. Progeny Academy is dedicated to provide a safe, supportive learning community founded in high expectations, rigorous academics, and personal accountability that will enable our students to become productive, responsible, global citizens and well prepared scholars for secondary education and beyond.
Our Vision
Through their experience at Progeny Academy, students will be held to high standards both academically and socially in order to be successful students in their post secondary career and beyond. In order for this to take place Progeny Academy staff are committed to working interdependently to provide academic programming that will increase the mental agility of all students. Through a collaborative environment, staff will engage in a strategic learning process by which individual student needs are met academically, socially and emotionally.
Now Enrolling Grades K-8!
We are now accepting applications for the 2023-2024 school year.
Get In Touch
To ensure adherence to Federal and State Health guidelines, please call prior to visiting.
Summer Office Hours: Monday-Thursday: 8am – 12pm, Friday by appointment.
Location: 5929 Brooklyn Blvd.,Brooklyn Center, MN 55429
Phone: (763) 325-9150
Fax: (763) 325-9151