Middle school years can be challenging. It's an age and stage that can be trying as children are attempting to understand who they are and where they fit in the world around them.  And when it comes to school and academics, it's no different. We can see varied and rapid mood swings, awkward developmental growth spurts, and challenging behaviors where boundaries are tested all too often.
 This is also a time of amazing discovery and development in children. They're earnest, excitable and curious about their world. At Progeny Academy we are passionate about our fourth through eighth graders because we believe this is a truly special – and critical — age and time in every child's scholastic journey.
Our staff and faculty are passionate to serve middle schoolers; our students are our top priority and we put their needs first. We believe the social, emotional, academic and physical growth happening during these years together is a launch pad for success in secondary education and beyond. We keep our classes small, and our futures big!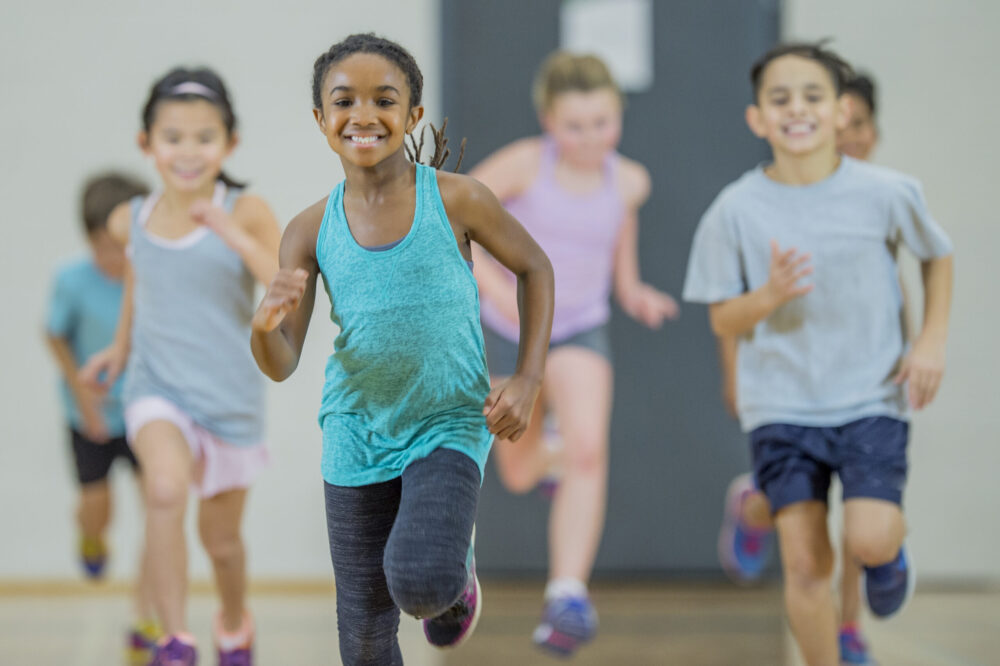 We are a highly engaged community and all of our programming decisions focus on the needs of nine to fourteen-year olds. We teach core foundational subjects, elevate PE to encourage daily physical outlets and stamina, and we support emotional learning in our Reflections class. We utilize the International Baccalaureate framework and Next Generation Science Skills tools to enrich our middle school students with problem solving, collaborating in groups, and applying their critical-thinking skills.
Our small class sizes foster our calm, supportive, and structured days together. Our zero tolerance for bullying and our passion for kids in general – leads to a secure and safe school environment. For one and all.
At Progeny Academy our students get caring, dedicated, knowledgeable support in a safe environment to learn. Our small class sizes and strong community allow us to show our students, and their families, how much we love what we do. We're Progeny Academy…where students come first. Enrolling now!
Progeny Academy provides an authentic educational program, for grades four through eight, grounded in inquiry-based principles and a nurturing social/emotional curriculum.  We guide our students through the sometimes-challenging middle school years with goal setting, situational problem solving, and growth mindsets, all in our small, supportive classrooms. We are passionate about middle school and our safe learning environment for all. Students come first at Progeny Academy!