"Putting students first is not just a phrase, but a belief that is embedded in the Progeny Academy way.  Our faculty and leadership team make students the top priority and are at the forefront of everything that we do." 

Nicole Nelson
I have been in education for 20 years serving as a teacher, program coordinator, and administrator. Most of my career I have had the privilege of working in charter schools in Minneapolis and St. Paul. In 2016, a group of colleagues and I came together to create a school that focused specifically on middle school learners. Progeny Academy was born!
We believe that providing a setting that is safe, supportive, and geared specifically towards the needs of students as they complete their late elementary and middle school years is critical. We officially opened our doors in September in 2019 and have the privilege to serve students from all over the Twin Cities metropolitan area.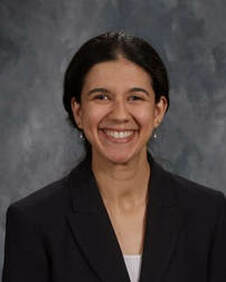 Our Progeny Academy goals include continuing to provide instructional programming that meets the academic, social, and emotional needs of our learners.  This includes providing programming that is authentic, promotes inquiry, and is applicable in all settings.  
"It was a calling for me to become an educator.  I am passionate about providing students the opportunity to learn about the world around them and how they can positively contribute to their community."

Nicole Nelson
Additionally,  we support students in strengthening 21st century skills such as communication and problem-solving.  These skills are invaluable yet are not taught as frequently as they should be.  We want our students to have the skills to achieve success in any learning environment.  
Last, but by no means least, creating an environment for students to feel safe and supported is a critical element for us.  We purposefully design our classes to be small.  This allows us to offer social/emotional support and individualized learning to meet each scholar's needs.   
I am a Minnesota native and graduated high school from Hopkins. I have an undergraduate degree from St. Olaf College in social studies education. I earned my Master's in Education, curriculum and instruction and Education specialist degree from Concordia University St. Paul.
About Progeny
Progeny Academy provides an authentic educational program, for grades four through eight, grounded in inquiry-based principles and a nurturing social/emotional curriculum.  We guide our students through the sometimes-challenging middle school years with goal setting, situational problem solving, and growth mindsets, all in our small, supportive classrooms. We are passionate about middle school and our safe learning environment for all. Students come first at Progeny Academy!