At Progeny Academy, we believe our scholars come to our middle school with a unique profile of personal and academic experiences and knowledge. It's our mission to create an authentic and individualized learning path where each scholar is challenged and supported to meet or exceed academic standards.
All middle school students need and deserve a school that can specifically, accurately and skillfully pinpoint strengths and areas requiring support.  All of our Progeny staff members work collaboratively to support student learning —  from remediation to enrichment. We love middle schoolers! 
We provide instructional support for students with Individualized Learning Plans and 504s through our collaborative and skilled special education department. Our special education team in conjunction with highly qualified speech language, occupational therapy, DAPE (Developmental Adaptive, Physical Education) specialists work collaboratively to create a high-quality instructional program for students with 504s and IEPs in settings 1-3.
English learners receive a combination of push-in and pull out class support in conjunction with authentic instructional programming to facilitate English Language Acquisition (both social and academic).
Over our four years together, we prepare our scholars for secondary education and beyond with problem solving skills and collaborative group projects including best practices from the International Baccalaureate Programme and Next Generation Science Standards.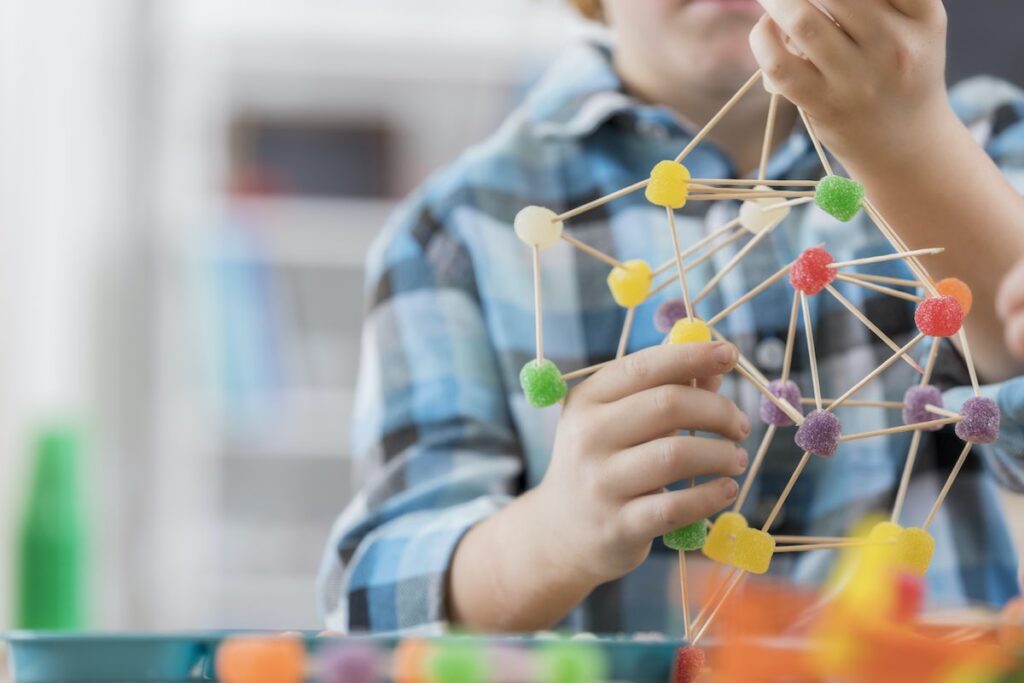 We analyze data together and we implement student-centered learning. We instruct our students in using tools to break things apart, and to explore how it applies to them. Our students learn to dissect problems and apply skills, working collaboratively in small groups and independently.
At Progeny Academy,  we also supply the social-emotional support foundation to develop our students into well-rounded, life-long learners. Fourth through eighth grade is a time of massive growth and we nurture our students, using our small classrooms,  to allow everyone the space and structure to express themselves and thrive. We put students first! Grab your seat with us, today! Enrolling now. 
About Progeny
Progeny Academy provides an authentic educational program, for grades four through eight, grounded in inquiry-based principles and a nurturing social/emotional curriculum.  We guide our students through the sometimes-challenging middle school years with goal setting, situational problem solving, and growth mindsets, all in our small, supportive classrooms. We are passionate about middle school and our safe learning environment for all. Students come first at Progeny Academy!